We are Best Advocate in Kolkata And West Bengal Since 2007...
AK Legal Advisors / RD Lawyers & Associates brings quick and efficient access to necessary legal help to those looking for hassle-free resolution of divorce cases,  criminal cases & civil cases. As a leading divorce lawyer, criminal lawyer & civil lawyer, advocate in Kolkata, we understand the emotional battles you're constantly fighting on your way to seeking justice.
Consult With Best Lawyer In Kolkata!
Legal Consult Over Phone Rs 500/- For 30 minutes.
Call Us For Book Your Appointment +91-987-437-1127
Payment Mode : Account Transfer, G-Pay, Paytm
Reputable legal service provider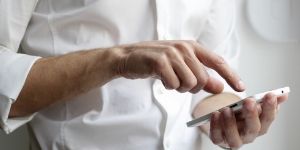 Be online in lockdown! Everything is possible in Digital India! Online and on-call legal advice is on the way for processing of mutual divorce. For mutual divorce, Video-conferencing over Skype with us can help you a lot without traveling anywhere!.
Call Us For Appointment With Best Advocate in Kolkata: +91-98743-71127
Legal Notice
A Legal Notice is an intimation that is only filed in Civil Cases like property dispute, salary issue, sexual harassment issue, etc. Send Legal Notice through us! Furnish the name of the parties, addresses, issues, grievances and we will do the rest!
Call Us Legal Notice Lawyers : +91-98743-71127
Mutual Divorce Drafting
Stuck in lockdown? Don't you have the clue how to continue the mutual divorce case? Get divorce-related professional advice from us. Spouses can get the best assistance from AK Legal Advisors, RD Lawyers & Associates. Our legal experts are skilled in preparing mutual divorce drafting .
Call Us For Appointment With Mutual Divorce Lawyer In Kolkata : +91-98743-71127
Contested Divorce Legal Notice
It is the most complicated of divorces! During the lockdown phase, spouses are often unable to resolve issues. Now it's our turn! We do the proper legal paperwork, prepare, file, and deliver a divorce petition.
Callu Us For Contested Divorce lawyers near you: +91-98743-71127
If you have been suffering for a loss of an estate or registration issue for land or property, we can assure you that our law firm can help you at the best in helping you with online land registration!
Call Us For Property Registration Lawyer : +91-98743-71127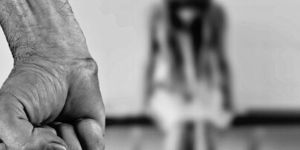 Domestic Violence & FIR
The incidents of domestic violence are rising in lockdown! Contact us! We can provide you with guidance and helping for FIR. We are here to protect you from the domestic violence in the lockdown period or any time!
Call Us Now Best Domestic Violence Lawyer: +91-98743-71127
People find themselves puzzled and exhausted when they face an unexpected legal problem. In this world, legal issues are always on the way. When a legal problem arrives, you need to get ready instantly with an advocate to deal with the problem. Most of the people do not have that much time or knowledge to deal with legal issues individually. In this kind of situation, a lawyer can best help that person.
A lawyer does not only help in solving a problem but also prevent problems from ever taking place into fruition. Most of the people in Kolkata choose AK Legal Advisors & RD Lawyers & Associates when they need the highest substantive quality of legal assistance. We have been helping our clients since 2007 with a 100% success score. Here one gets the best experienced and expert advocates in Kolkata. [more…]
As a leading divorce lawyer, criminal lawyer, civil lawyer & business lawyer. Best Advocate in Kolkata.
Criminal lawyer & divorce lawyer in Kolkata. She is most helpful and possessive Our client says that…
Most Efficient and professional divorce lawyer in Kolkata & civil lawyer in Kolkata.
Our client says that.
Experience Lawyer can contact us for our 
We understand that a lot depends on the outcome of the particular case you are fighting. We understand that – at times – you are pitted against your loved ones as well. That takes a lot out of you emotionally as well. We understand the financial and emotional intricacies of legal battles like no other. So, don't get bogged down by adversities. Get in touch soon!
We are always ready to help you
The relationship between lawyer and client is the key to success
We are proud to be a 4.8 star in google business
She's one of the most genuine and helpful advocate. She is very good human being & very helpful. When I met her 1st time, I still remember, it was winter season nd time was around 11.30 at night. She was waiting for me at police station. A truely passionate nd helpful lawyer.
She is one of the best advocate in kolkata. 1 year ago I was in problem,but I have over come by her.nothing to say about her friendly behavior r responsibly in work.
Though I know Shilpi for a long back personally, and was aware about her dedication to her profession! But, circumstances changed and I got a chance to see her actual efficiency towards her profession. And it was an amazing experience! She knows her duty best. We got the expected result that they briefed in actual time. Thank you for support.
Share your legal problem with us
I was in need of a great lawyer and was referred to Shilpi di. I couldn't have asked for anything more! She was professional, courteous and took the time to analyze all aspects of my case for the best possible outcome. She was always well prepared and knew what to suggest for each step of the way. The result was above expectations and I was grateful for the outcome. I would highly recommend her.

shishu pal


7/12/2019

Well, at the outset, the first thing that draws you towards them is the focus with which they listen to your problems. It's reassuring to know that your lawyer is attentive to what you are saying, so that she may note the finer details, wherein lies the tricky areas. Next, they have this habit of presenting a real world picture of things, which is extremely important for the client as he clearly understands where he stands and can plan accordingly. But the most important trait they have is, they are willing to go the extra mile for you, once they have committed to your cause. They would leave no stone unturned to obtain relief for you. If they fail to deliver, know this, it was perhaps not possible to. Apart from these, they are extremely well connected, and are known and appreciated by law enforcement agencies across the city and beyond for their tireless work in delivering justice to people. Lastly, they lend a human touch to the profession, as I have witnessed them doing pro bono work for the deprived and even sometimes helping them in their daily lives. You would not be disappointed, that's all that can be said.

Anupam Sircar


5/18/2019

I am very satisfied with my lawyer, shilpi das She was well informed and smart. She was also helpful and kind. I would recommend her!

priyajit mukherjee


12/01/2019

"Adv. SHILPI DAS was a beacon of hope to my family at a time when our options appeared limited and the likelihood of a satisfactory resolution seemed nigh on impossible. Not only was she able to defend us from an unjust accusation, her calm and empathetic demeanor offered emotional succor to myself and those I care about most. My family and I are eternally grateful for her responsibility and way of work and I hereby recommend AVD. SHILPI DAS without reservation."

C K


9/16/2019

Excellent service and extremely helpful team. Young team working professionally in the right direction. An overall great choice to opt for!

S BHATTACHARJEE


3/09/2020

Wonderful Support & Guidance as professional. Team very supportive as-well. Hoping Your Wisdom will bring Prosperity in Our Life as your Client. Thank You & Love You All

karan singh


3/09/2020
sujata Bhattacharjee
2020-09-03
Really the best in the city. I called one lawyer from this firm at 2am for help, he genuinely made me understand everything. He is so polite and never frighten a client that other lawyers most of the time do.
sayantan mukherjee
2020-08-26
Best property lawyer…v.good experience
Sanjay Kumar Bhowmick
2020-08-25
I am very much pleased with their service. They know the legal points properly and guided me on every step to resolve my issue. Thanks RD Lawyers & Associates, maintain this service always. Highly recommended.
Best Civil Lawyer in Kolkata High Court. They also well mange in Divorce Case…
They are very much active and efficient lawyer. I have a problem with divorce and civil case also, they give me proper guideline. Too good expect lawyer. I am very much thankful for your services